Produced by
Klein and Associates Political Relations
A Division of PRK Enterprises, Inc.
P.O. Box 1212
Nederland, Texas 77627
(409) 729-8798
"The Story Behind The Story In East Texas Politics"
PRK Enterprises, Inc.
Copyright 2023 PRK Enterprises, Inc. All rights reserved.
Reproduction in whole or in part without permission is prohibited. You Can Find Us On
Serving The Public Since 1992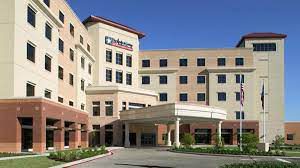 Trash Investigation – Bio Hazzard
Steward Health Didn't Pay The Trashman – Over $50,000 in Back Trash Bills? State Investigation
Reader Mail: All New Emails Are Here!
Klein Investigations Web Site: HERE
The Southeast Texas Political Review is a production of Klein and Associates Political Relations. ©1995 – 2023 PRK Enterprises, Inc. Any rebroadcast or reproduction of this site is forbidden without the permission of this Company. Such permission must be in writing and consist of the person's name – address – and the reason for the reproduction. Under Title 17 of the US Code – Subjects that reproduce or reprint any portion of this site without permission of PRK Enterprises, Inc. may be liable under the statute. For comments – questions – or requests for the reproduction of quotes or stories as written on this site, please E-Mail us at setreview@gt.twcbc.com.
You are visitor number :